CELLULAR CONCRETE or FOAM CONCRETE
Cellular concrete or foamed concrete is a low weight and extremely hard product created by mixing hydrated cement and heavy-duty foam.
The above mixing results in the entrapment of air bubbles within the cement mass by producing a homogeneous 'honeycomb' structure, which provides the final product with thermal and sound insulation properties and high durability.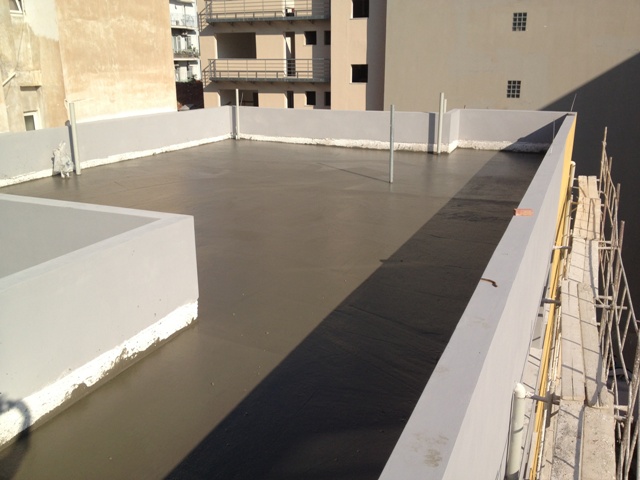 METHOD OF PRODUCTION
Cellular concrete or foam concrete is produced on site on a mobile unit by a specialized crew.
A quantity of water and cement is mixed in the mixing unit (0, 5-0, 6 kg of water per kg of cement depending on the application and the ambient temperature) and then an appropriate quantity of foam is added, which is produced in the foaming unit.
After mixing is complete, the finished product is transferred by a special pump through flexible pipes to the pouring area. The constant water-cement ratio and the method of producing the special foam are such that the final density and homogeneity of the finished product are constant.
FOAM CONCRETE PROPERTIES
Important factors for the properties of cellular cement are:
Its density, which varies from 250 to 500 kg/m³.
the foaming solution (the substance which produces the special foam) which must be suitably fortified with ingredients which produce bubbles of constant diameter, do not allow them to be destroyed. Also has a high foaming efficiency and the stability of the foam is such that the air bubbles are kept intact and are capable of withstanding the total operation of mixing, transporting, pouring, placing and curing the foam concrete.
The ambient temperature, which determines the drying of the final product.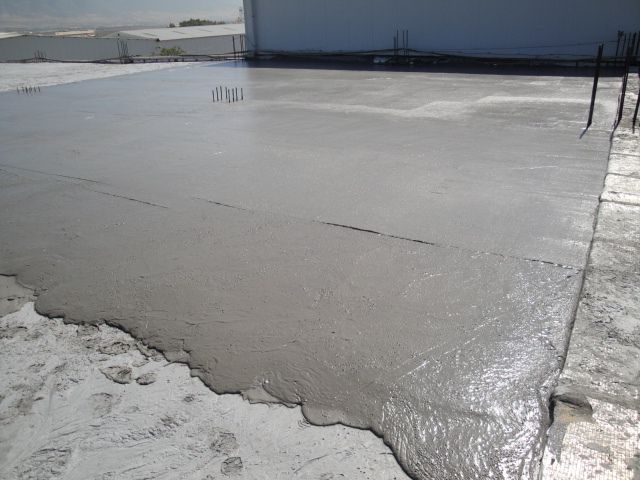 APPLICATIONS
The main applications of cellular concrete are:
Thermal insulation and creation of slopes on roofs.
Thermal insulation, sound insulation and fire protection of floors.
Filling of inverted beam floors.
For thermal insulation applications, densities of 250 - 300 Kg/m³ are used. If cellular concrete is used as a floor substrate with a final covering of marble, tile or mosaic, it can be used without a reinforcing layer of other concrete, by saving time and further costs.